Member Services
The Nar-Anon service structure is in-place to support the groups, members and ultimately the newcomer to Nar-Anon.
Concept of Service One suggests, "To fulfill our fellowship's primary purpose, the Nar-Anon Family Groups have joined together to create a structure that develops, coordinates, and maintains services on behalf of Nar-Anon as a whole." We, as a group, support the service structure through our group donations and taking on service Commitments at the Area-level and above. The service structure in turn provides member services such as guidelines, literature, newsletters, conventions and much more.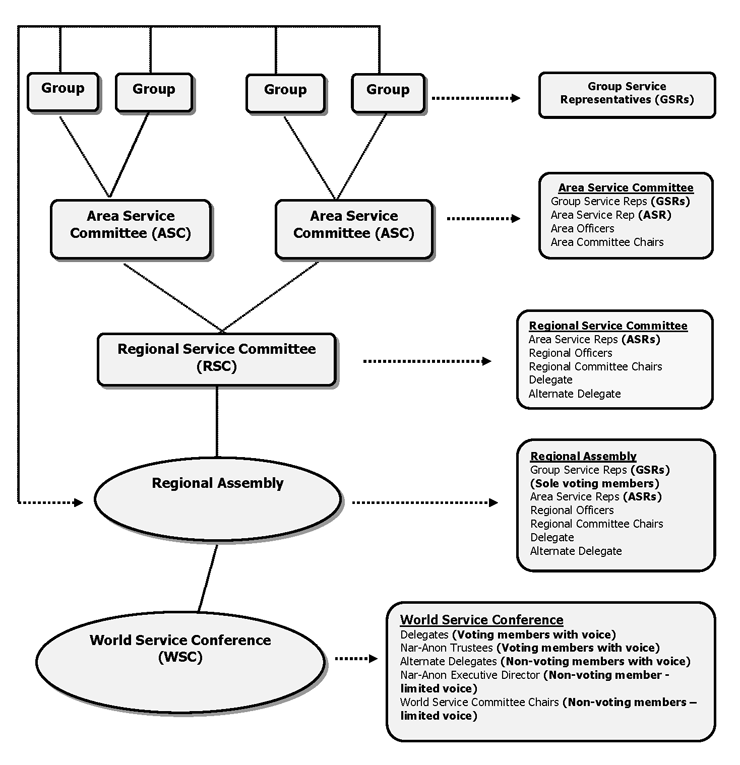 © Copyright 2016 Nar-Anon Family Group Headquarters, Inc. Used with permission from Nar-Anon Family Group Headquarters, Inc., 23110 Crenshaw Blvd. Suite A, Torrance, CA 90505, USA.